Quick shredded brussel sprouts
A quick and easy side dish 🥬
Serves 4
Deliciously Ella
10-15 mins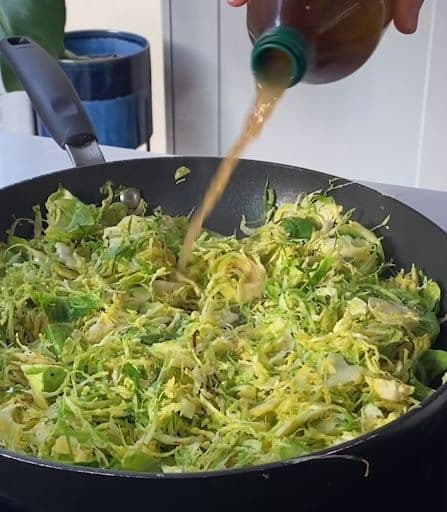 Ingredients
500g Brussels sprouts
1 tablespoon apple cider vinegar
1 tablespoon maple syrup
1 tablespoon smooth Dijon mustard
Drizzle of olive oil
Pinch of sea salt & black pepper
Method
Finely slice (shred) the Brussels sprouts. You can do this using a sharp knife, a mandoline or the slicing attachment on a food processor.
Place a frying pan over medium–high heat and add a drizzle of olive oil. Add the shaved Brussels sprouts and a sprinkle of salt and pepper. Cook for 5–6 minutes, tossing frequently until the sprouts have reduced, become tender and turned a more vibrant shade of green.
Turn down the heat to low and spoon in the apple cider vinegar, maple syrup and mustard. Toss to coat well and turn off the heat.
Serve piping hot with the main of your choice.