Stir-fried pak choi with carrots
A great side for noodles or rice!
Serves 4
Curtis Stone
15 minutes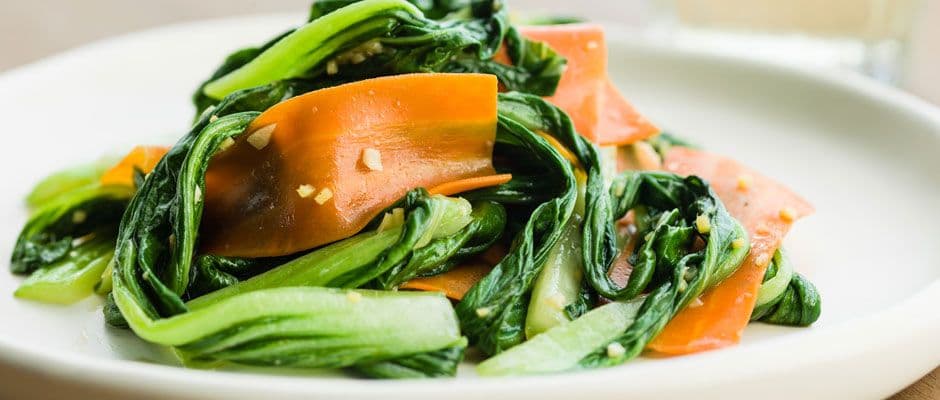 Ingredients
2 tablespoons extra-virgin olive oil
1 tablespoon minced garlic
1 tablespoon minced peeled fresh ginger
4 bok choy, cut crosswise into 1-inch-wide ribbons
2 carrots, peeled, shaved into ribbons
Salt or soy sauce
Method
In a large wok, heat the oil over medium heat. Add the garlic and ginger and sauté for 30 seconds, or until fragrant and tender. Add the bok choy and carrots and stir for 5 to 10 minutes, or until the green parts of the bok choy have wilted and the white parts are crisp-tender. Season to taste with salt or soy sauce.
Divide the vegetables evenly among 4 plates and serve.