Mediterranean-inspired Veggie Salad
The perfect summer salad! 🥗
Serves
@rootedlifewellness on Instagram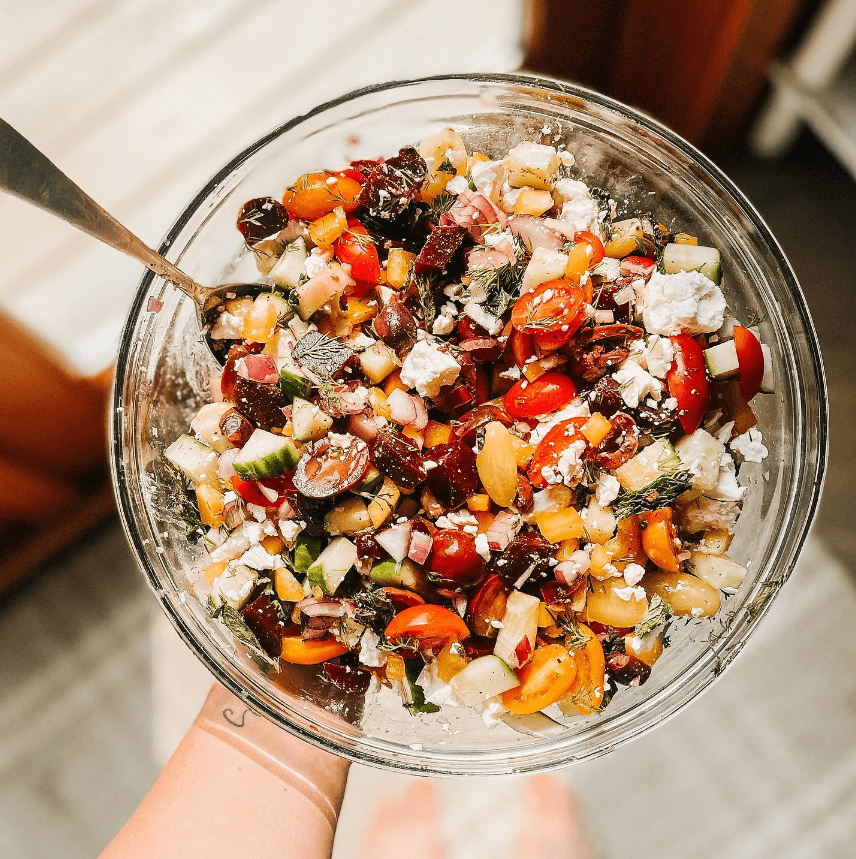 Ingredients
1 English cucumber, chopped
1 bell pepper, chopped
1 red onion, diced
8 oz cherry tomatoes, halved
*optional- a couple of steamed beets, diced
1/2 cup pitted Kalamata olives, halved
8 oz feta, crumbled
1/4 cup fresh dill, chopped
1/4 cup fresh mint, chopped

Dressing
1/4 cup red wine vinegar
1/4 cup balsamic vinegar
1/2 cup extra virgin olive oil
1 tbsp Dijon mustard
Salt & pepper
Method
Chop all of the veg up and toss it in a bowl. I like to keep the chop/dice pretty small so that I can get a bit of everything in each bite.
Season with salt & pepper.
Whisk up the dressing ingredients until combined.
Toss the dressing with the veg and enjoy!
This salad gets better the longer it sits. You can also add chickpeas, chicken, or even sardines for protein!