Honey Harissa Carrots With Whipped Feta
Delicious, spicy sweet carrots on a bed of creamy whipped feta, perfect with some warm flatbreads 🥕
Serves 4
Mob Kitchen
45 mins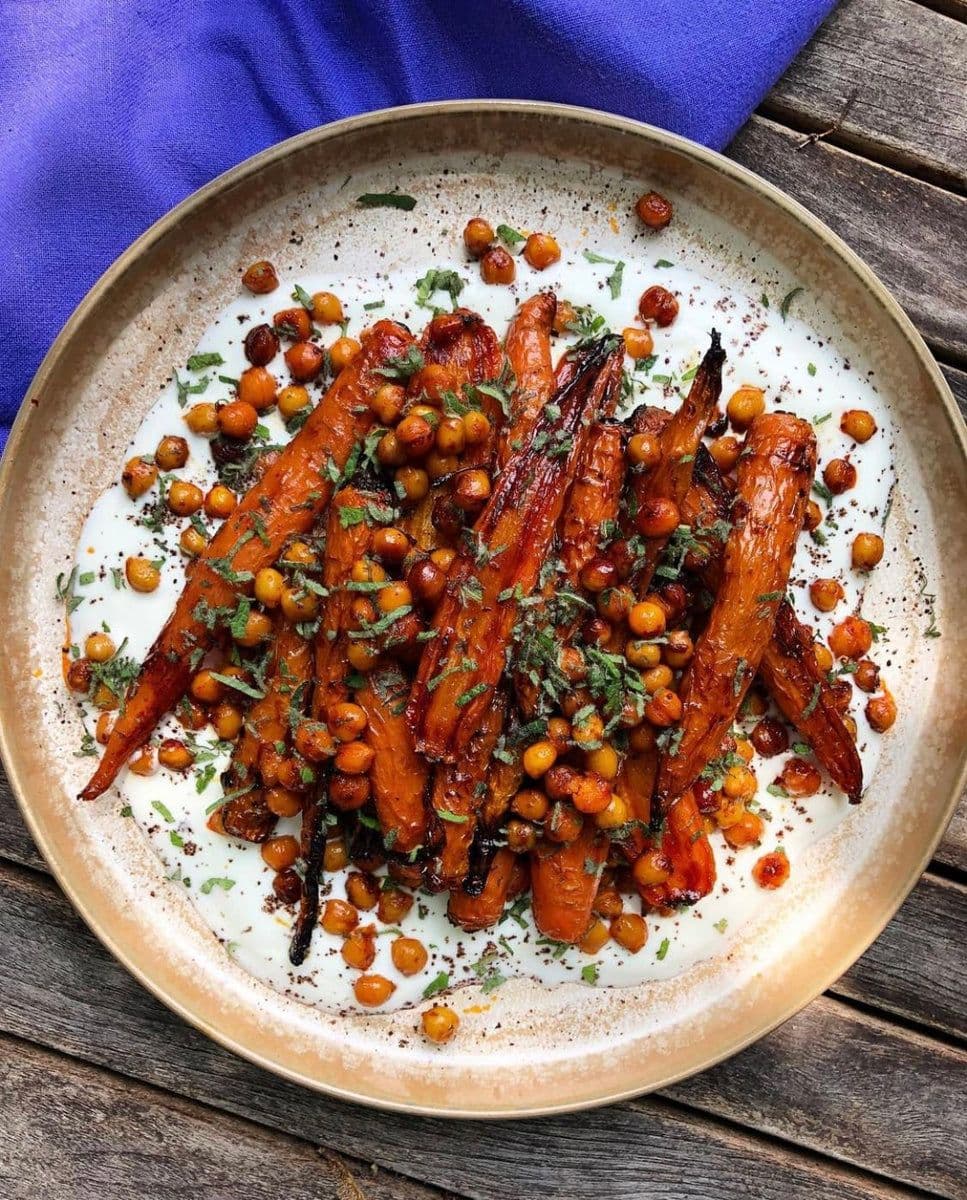 Ingredients
500g Heritage Carrots (With Their Tops) - regular carrots can also work!
½ Tsp Cinnamon1 Lemon
300g Thick Greek Yoghurt
150g Feta
400g Tin of Chickpeas
2 Tbsp Honey
2 Tbsp Rose Harissa Paste
Salt
Pepper
Olive Oil
Method
Heat your oven to 190°C. Trim the green tops off your carrots, then toss them into a roasting tray. Drizzle with olive oil, cinnamon and a pinch of salt and pepper. Roast for 30 mins.
Finely chop a handful of your carrot tops until you have about 2 tbsp worth. (You can use herbs such as parsley here instead). Add them to a pestle and mortar with the juice of a lemon and a drizzle of olive oil, then bash until you have a chunky green sauce.
Add your yoghurt into a medium-sized mixing bowl and crumble in your feta finely. Whisk until the feta has totally incorporated, then season to taste with salt and pepper.
Drain your chickpeas and toss them onto your carrot roasting tray. Return them to the oven for 15 mins until they are crisp.
Mix your honey and harissa paste together in a bowl. Pour your honey and harissa paste onto your carrots and chickpeas and give them a toss until they are all coated.
Spoon your whipped feta yoghurt onto a serving plate and top it with your chickpeas and carrots. Drizzle with your carrot top oil, then serve and enjoy with bread to dip into it.