Chioggia beet carpaccio
A summery side salad!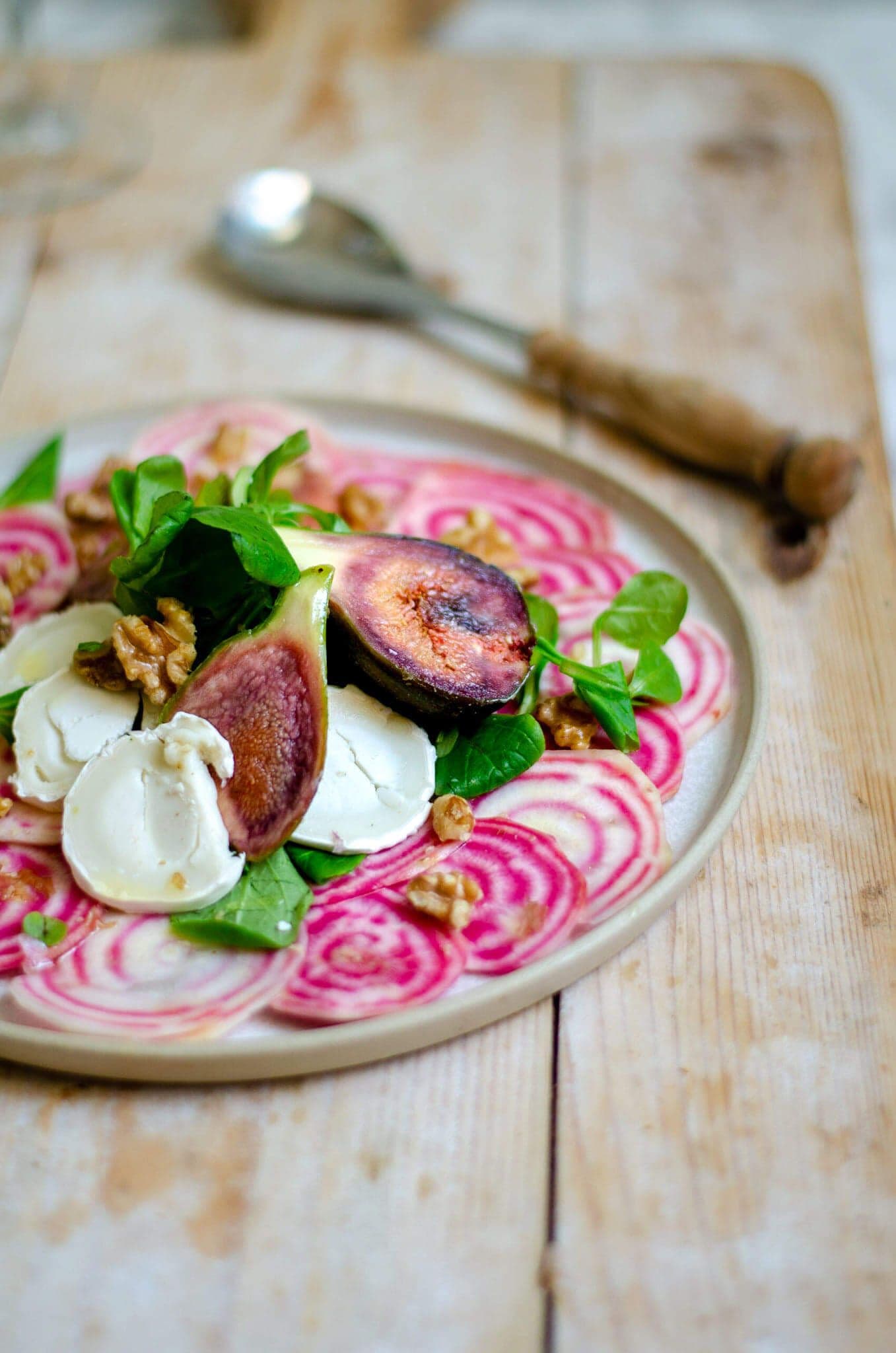 Ingredients
2 chioggia beets
2 handfuls lamb's lettuce or other greens
25g walnuts, toasted
100g soft goat's cheese
1 lemon
2 figs
1 tbsp honey
2 tbsp olive oil
Salt and pepper
Method
Peel the beets and then slice them very thinly with a mandolin or sharp knife.
Place the beet slices on a plate, like a carpaccio.
In a bowl, mix the lamb's lettuce with a tsp of lemon juice and a tbsp of olive oil, salt and pepper. Place a handful of the lamb's lettuce in the center of the beet slices.
Partially chop the walnuts in half and scatter over the plates.
Scatter the sliced goat cheese on top.
Slice or quarter the fig and give it a nice spot in the middle with the salad.
Drizzle with good olive oil mixed with honey and some more lemon juice and zest. Enjoy!