'Caramel' Pumpkin with Garlic Yoghurt
A cozy meal for the winter!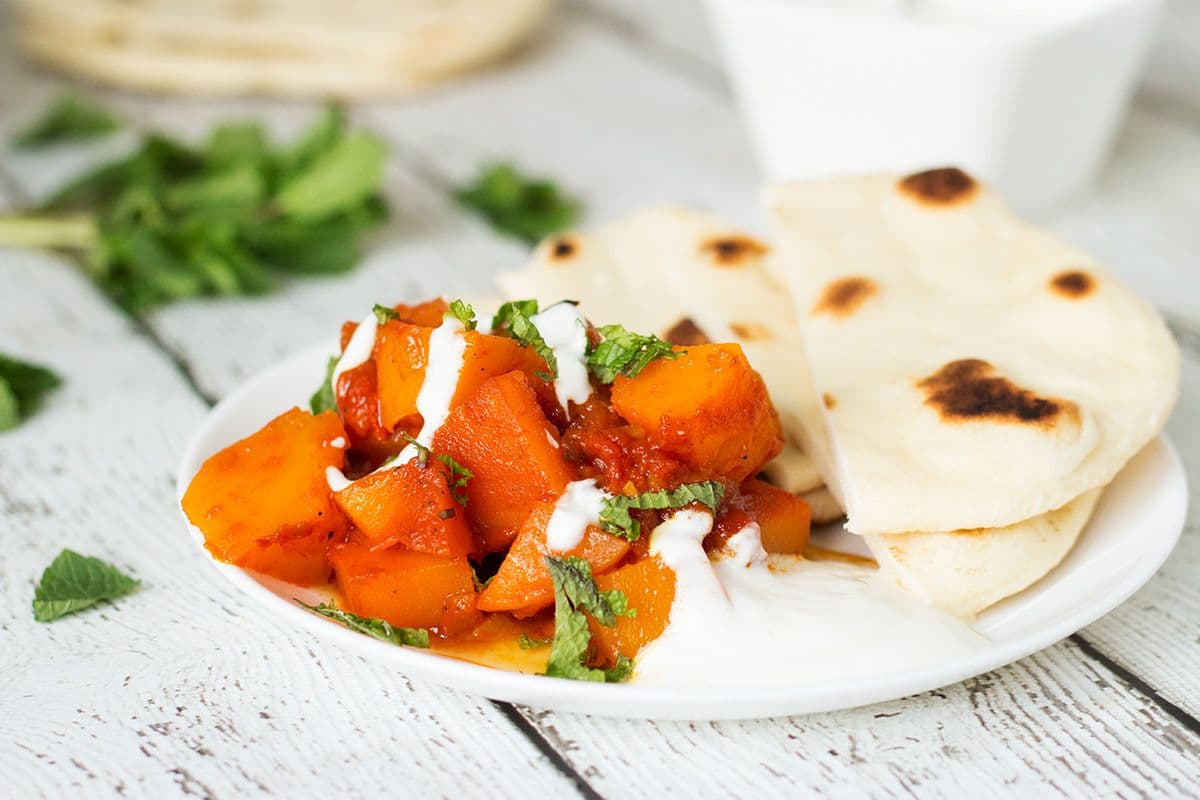 Ingredients
800g pumpkin or butternut squash
1/4 cup sunflower oil
1 clove garlic, crushed or grated
1 cup water
1/2 tsp salt
1/2 cup honey
110g tomato ketchup
1/2 tsp ginger root, grated
1 tsp ground coriander
black pepper

For the yoghurt
1/4 tsp garlic, grated
1/4 tsp salt
3/4 cup yoghurt

Method
Peel the pumpkin and cut into 2cm pieces.
In a deep saucepan, fry the pumpkin in the oil and turn until lightly browned.
Mix garlic, water, salt, honey, tomato sauce, ginger, coriander, and pepper in a bowl.
Add the sauce to the pumpkin, cover with a lid and cook for 20-25 minutes until the pumpkin is soft. You can remove the lid to let most of the sauce evaporate.
Mix garlic, salt, and yoghurt for the sauce.
Serve with rice or flatbread and optionally some greens on the side.