Beetroot and Ginger soup
A vibrant and spicy soup
Serves 4
World of Vegan
10 minutes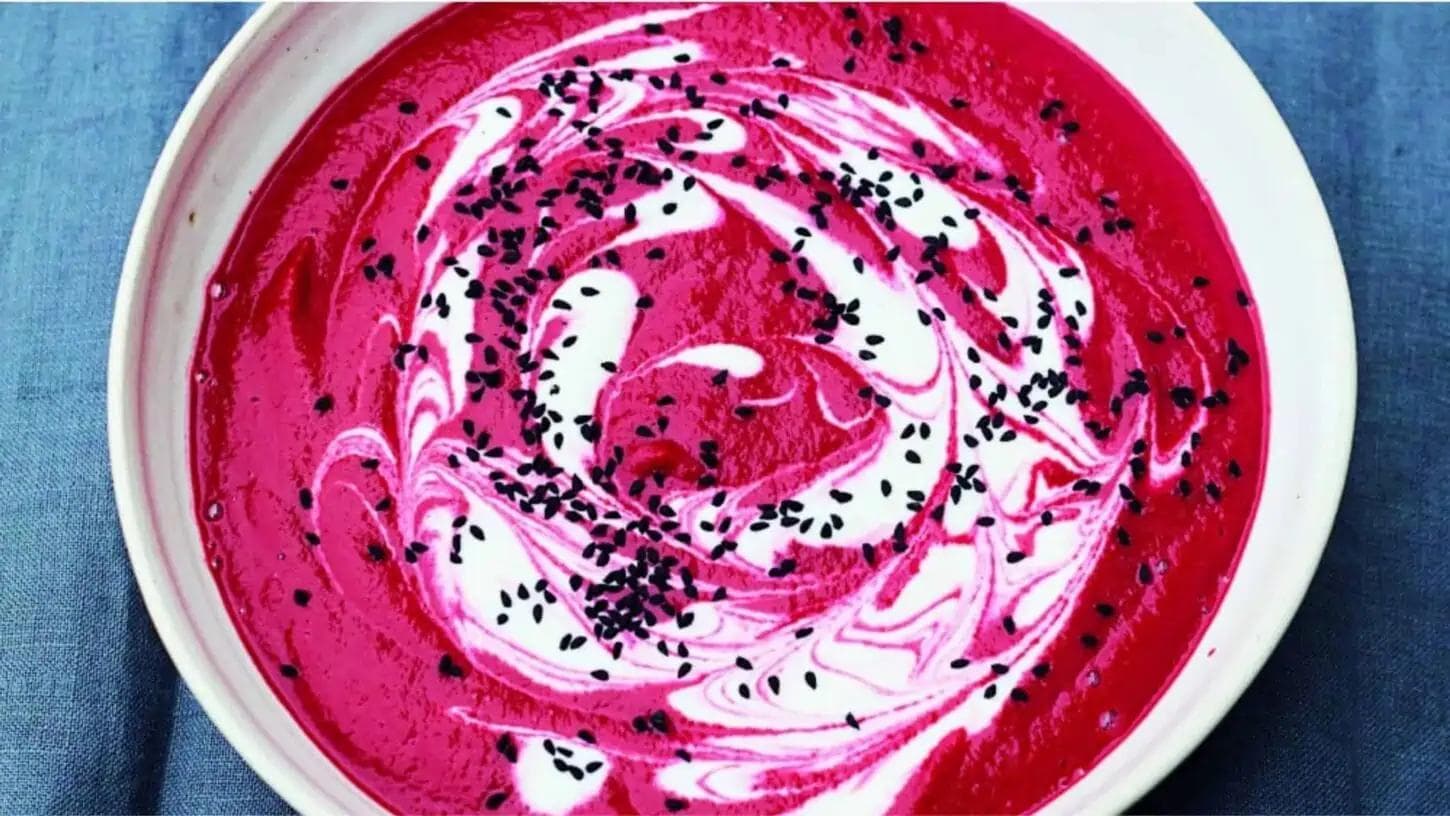 Ingredients
3 tbsp oil
1 large onion, chopped
2cm ginger, peeled and grated
3 cloves garlic, crushed
1 green finger chilli, finely chopped
500g raw beetroot, scrubbed and grated
1 small potato (100g), peeled and grated
750ml vegetable stock
Salt to taste
Thick (non-dairy) yoghurt
Bread to serve
Method
Heat oil in a large saucepan and once it's hot, fry your onion for 10 minutes, stirring occasionally.
Add ginger, garlic and chilli, then fry for 3 minutes while stirring. Add beetroot and potato, stir to coat, then pour in the stock and bring to the boil.
Turn down the heat and leave to simmer for 30 minutes.
Leave the soup to cool a little, then blend and taste - add some salt if you like.
Serve in bowls with a spoonful of yoghurt on top and bread on the side.