Beetroot and Feta Pasta
Colorful pink pasta! 🍝
Serves 5
Nadiya Hussain
30 minutes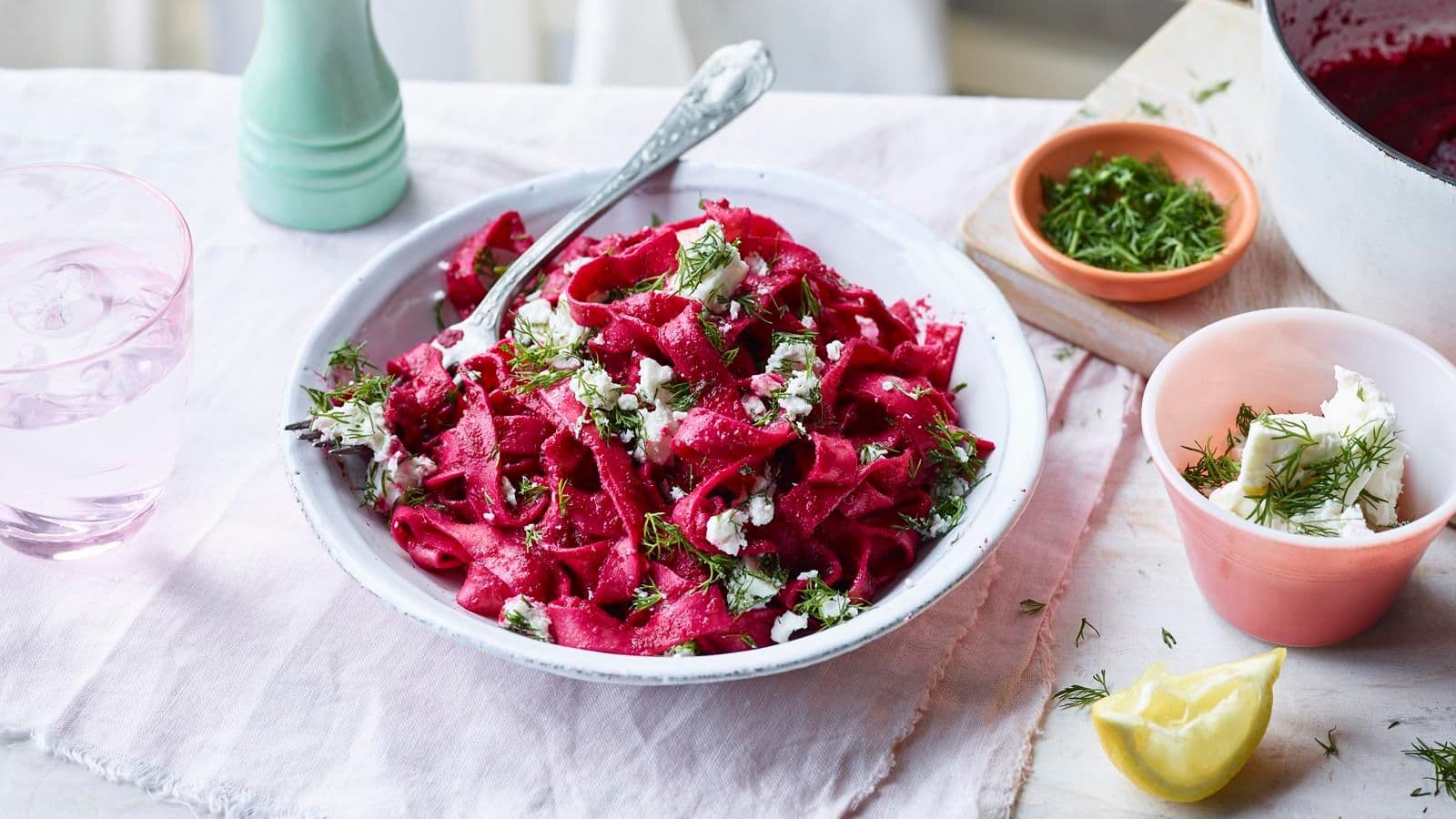 Ingredients
500g pasta
200g feta cheese
20g fresh dill, finely chopped
1 tbsp lemon juice (out of a bottle or fresh)
extra olive oil, for drizzling
For the sauce
600g cooked beetroot, drained
100ml olive oil
1 tsp fine salt
4 garlic cloves, finely chopped
1 large red chilli (with or without seeds)
Method
Cook the pasta following the instructions on the packet.
Meanwhile make the sauce. Put the beetroot into a blender and add the olive oil, salt, garlic and chilli. Blend to a smooth paste. Put half of the sauce into a small zip-lock freezer bag, seal and freeze – now you have another batch of the sauce ready for another meal.
Crumble the feta cheese into a bowl, add the chopped dill, then drizzle over the lemon juice and mix.
Once the pasta is cooked to your liking, drain and put back into the pan. Pour in all that beautiful beetroot sauce and mix through. Tip out on to a serving dish and sprinkle over all the feta and dill mixture.
Drizzle with a little extra olive oil for good measure before serving.