Price Comparisons, February Edition 🍐
Groentetas versus supermarkets!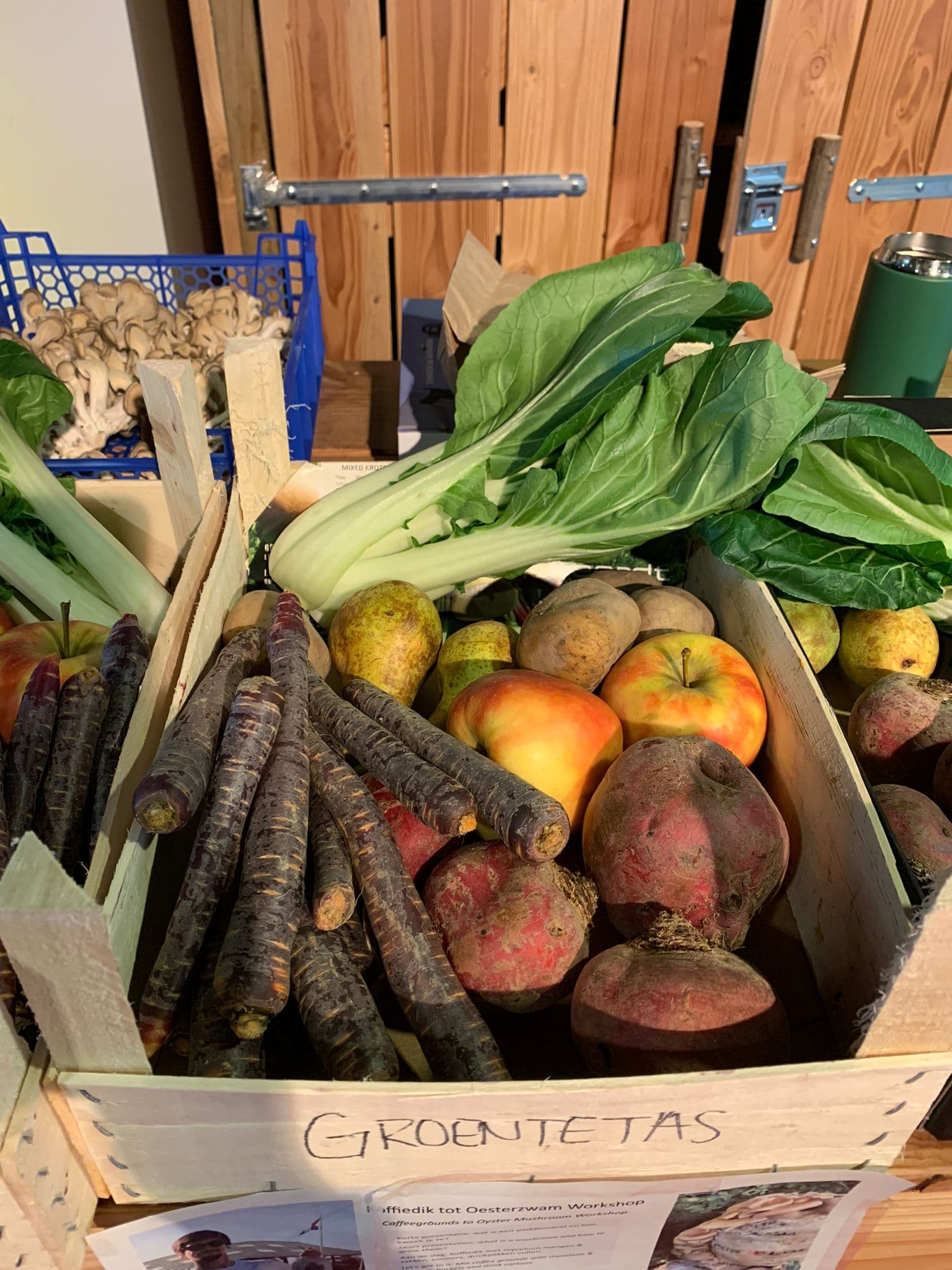 You can find our price comparisons for Groentetas and three supermarkets, Albert Heijn, Jumbo and Ekoplaza, in the table below. Groentetas is an affordable way to do your bit for people and the planet while supporting the local farmers that grow your food.
Thank you for being a valued customer, see you at the stand! 🥕
Febraury 1st
| | | | |
| --- | --- | --- | --- |
| Groentetas | Albert Heijn | Jumbo | Ekoplaza |
| 3 x Apples | €1.64 | €1.04 | €2.24 |
| 4 x Pears | €2.26 | €3.00 | €3.00 |
| 1 x Celeriac | €1.29 | €1.29 | €2.99 |
| 1 x Pak soi | €1.39 | €1.39 | €2.29 |
| 8 x Carrots | €3.12 | €3.84 | €4.56 |
| 3 x Onions | €1.13 | €1.34 | €1.13 |
| €7.50 | €10.83 | €11.90 | €16.21 |
February 8th
| | | | |
| --- | --- | --- | --- |
| Groentetas | Albert Heijn | Jumbo | Ekoplaza |
| 3 x Apples | €1.64 | €1.04 | €2.24 |
| 3 x Pears | €1.70 | €2.25 | €2.25 |
| 2 x Potatoes | €0.69 | €0.69 | €0.83 |
| 1 x Beetroot packet | €1.49 | €1.49 | €1.69 |
| 5 x Carrots | €1.95 | €2.40 | €2.85 |
| 1 x Bag of Sprouts | €0.99 | €0.99 | €2.99 |
| €7.50 | €8.46 | €8.87 | €12.86 |
February 15th, 2023
| | | | |
| --- | --- | --- | --- |
| Groentetas | Albert Heijn | Jumbo | Ekoplaza |
| 3 x Apples | €2.19 | €1.39 | €2.99 |
| 2 x Pears | €1.13 | €1.50 | €1.50 |
| 2 x Potatoes | €0.69 | €0.69 | €0.83 |
| 1 x Leek | €0.75 | €0.69 | €1.09 |
| 2 x Carrots | €0.78 | €0.96 | €1.14 |
| 1 x Cabbage | €1.99 | €1.99 | €2.99 |
| €7.50 | €7.53 | €7.22 | €10.54 |