Price Comparisons
We compare your groentetas with local supermarket prices 🥬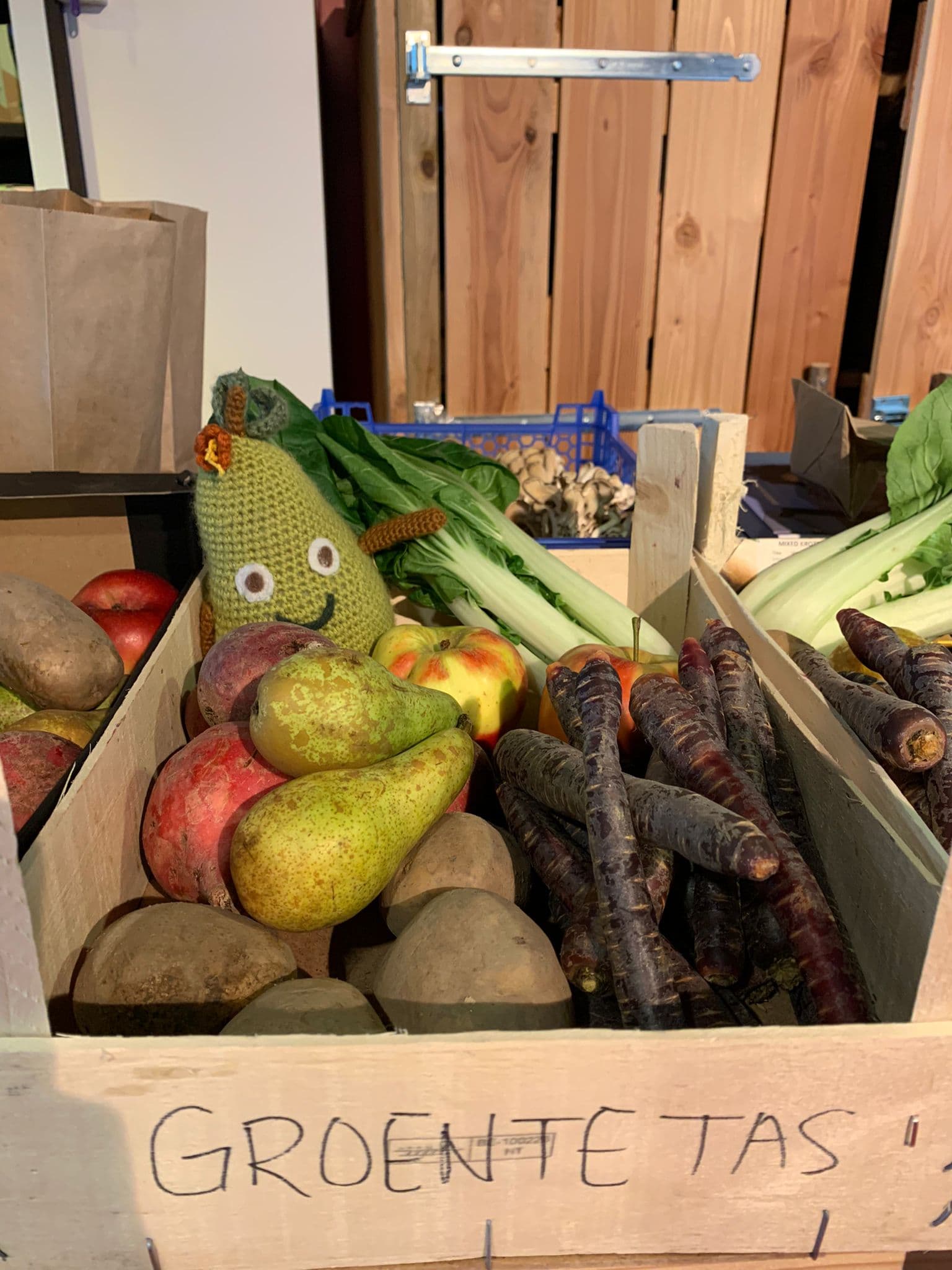 It seems like we cannot get away from it these days: price increases. Everything is getting more expensive everywhere we go, and it is happening with food as well. This post is not an opinionated article to discuss how much fruits and veggies and their taxes should cost - although, it is a very interesting topic. We just want to be honest and transparent with you, our lovely customers, and share some price comparison with some of the most popular supermarkets.
The fact that we are a non-profit, unfortunately, doesn't make a difference in the prices for us. We still want to pay the farmer that supplies your veggies a fair wage, and we also have costs to cover. That is why from March 2023 on, we will be increasing our prices by 50 cents, so the Groentetas will be €7.50.
On a positive note though, we would like to share with you the price comparison of all the Groentetassen from this year (so far) to also show with facts that we are still cheaper than supermarkets in almost all the weeks and in the total of the average price. Check the tables below and see it for yourself.
We would also like to remind you that Groentetas is not only affordable, but it is local, directly from the farmer, (as much as possible) plastic free & seasonal. That helps a lot when wanting to live a more sustainable life. Besides, you also get the opportunity to try some funky veggies you could possibly overlook when going to the supermarket.
We appreciate you as a customer! It is with your help that we can make the Earth a happier place, one veggie bag at a time. 🙂
January 11th, 2023
| | | | |
| --- | --- | --- | --- |
| Groentetas | Albert Heijn | Jumbo | Ekoplaza |
| 4 x Apples | €2.19 | €1.39 | €2.99 |
| 2 x Pears | €1.13 | €1.50 | €1.50 |
| 3 Potatoes | €1.04 | €1.04 | €1.25 |
| 1 x beetroot packet | €1.49 | €1.49 | €1.67 |
| 1 x carrot | €0.39 | €0.48 | €0.57 |
| Sprouts 500g | €0.99 | €0.99 | €2.99 |
| €7.50 | €7.23 | €6.89 | €10.99 |
January 18th, 2023

| | | | |
| --- | --- | --- | --- |
| Groentetas | Albert Heijn | Jumbo | Ekoplaza |
| 3 x Apples | €1.64 | €1.04 | €2.24 |
| 4 x Pears | €2.26 | €3.00 | €3.00 |
| 1 x Celeriac | €1.29 | €1.29 | €2.99 |
| 2 x Parsnips | €0.87 | €0.87 | €0.65 |
| 1 x Leek | €0.75 | €0.69 | €1.09 |
| 2 x Onions | €0.75 | €0.89 | €0.75 |
| €7.50 | €7.56 | €7.78 | €10.72 |
January 25th, 2023
| | | | |
| --- | --- | --- | --- |
| Groentetas | Albert Heijn | Jumbo | Ekoplaza |
| 3 x Apples | €1.64 | €1.04 | €2.24 |
| 2 x Pears | €1.13 | €1.50 | €1.50 |
| 2 x Potatoes | €0.69 | €0.69 | €0.83 |
| 7 x Parsnips | €3.05 | €3.05 | €2.28 |
| 7 x Carrots | €2.73 | €3.36 | €3.99 |
| 1 x Cabbage | €1.99 | €1.99 | €2.99 |
| €7.50 | €11.23 | €11.63 | €13.83 |