Groentetas visits L2L-farmer Martin Topper
An exciting trip to see where our fruits and veggies are from 🥕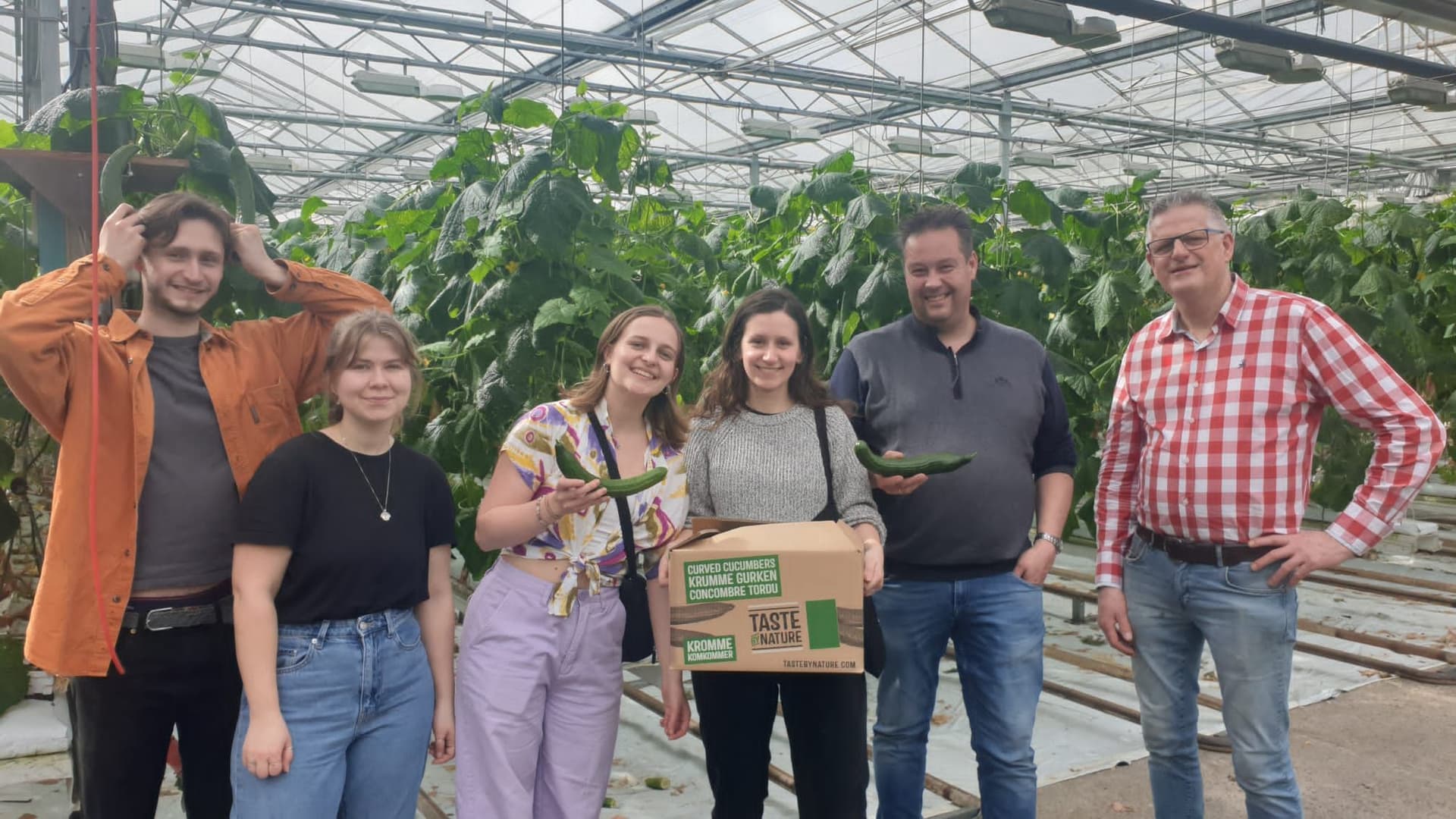 While we enjoy the diverse fruits and vegetables that comprise our Groentetassen each week, there are countless processes that contribute towards the production and transportation of this amazing produce. In March our Groentetas Board organized a trip in association with Local2Local to meet the primary farmer responsible for supplying our tasty fruits and vegetables. Martin Topper is an established farmer recognized for his creation of a fortified network of farmers within Flevoland, the Netherlands. Martin's grandad initially founded their farm in 1962 and now Martin is responsible for the family business.
His specialty lies within the realm of carrots, but he sources various other fruits and vegetables from up to sixty different farmers across Flevoland. His farm produces approximately 300 million kilograms of vegetables annually, of which a small fraction are supplied to Groentetas! The farm utilizes approximately 80% organic inputs for the soil and all manure is sourced from local goat farms, to ensure reduced ammonia input. Since the initial establishment of the farm, Martin has increased the organic matter of the soil from approximately 1.6% to 4.6%. The high organic content of the soil coincides with a more efficient water retention, which proved beneficial amidst the droughts faced across the previous years. Crop rotation and cover cropping are essential practices on Martin's farm, with the rotation of crops occurring every four to eight years to ensure maximum soil fertility and nutrient replenishment.
As with most production processes, his production also generates residual streams. Certain carrots from Martin's farm are not appropriate for distribution, either due to deformities or inedible components. Nonetheless, Martin repurposes this 'food waste' by supplying it to local cattle farms for feed production. An alternative issue faced by the farm is the storage and preservation of vegetables for extended periods of time. Martin has generated an outdoors ventilation system, whereby he can store beetroots preserved by a tarp without requiring intensive energy inputs. The outdoor temperature in combination with the ventilation tunnels provide an efficient way to preserve lots of tasty beets into the summer season!
In addition to Martin's farm, we had the opportunity to visit greenhouses in IJssel that specialize in the production of cucumbers. The greenhouses use geothermal heat to warm up the water for rinsing cucumbers, thus reducing the need for external energy inputs. The cucumbers are completely organic and the farm implements natural pest control to tackle invasive insect species. The greenhouses generate between 19 and 20 million cucumbers annually, with peak production occurring throughout the summer months. The greenhouses are filled with endless rows of cucumber plants, each stretching up to 13 meters in length. The organic waste generated from production and distribution processes is used to create compost that can be repurposed in other realms of agriculture. Some cucumbers appear slightly different to the eye, with a curvy nature about them. As most supermarkets do not accept these products, the crooked cucumbers are distributed to other companies and associations, such as Groentetas!
It was both insightful and fulfilling to learn more about the complex processes necessary for supplying our Groentetassen each week. Nothing quite surpasses tasting local veggies right at the source of production, especially when you have admired all the hard work and dedication that lead to their growth!